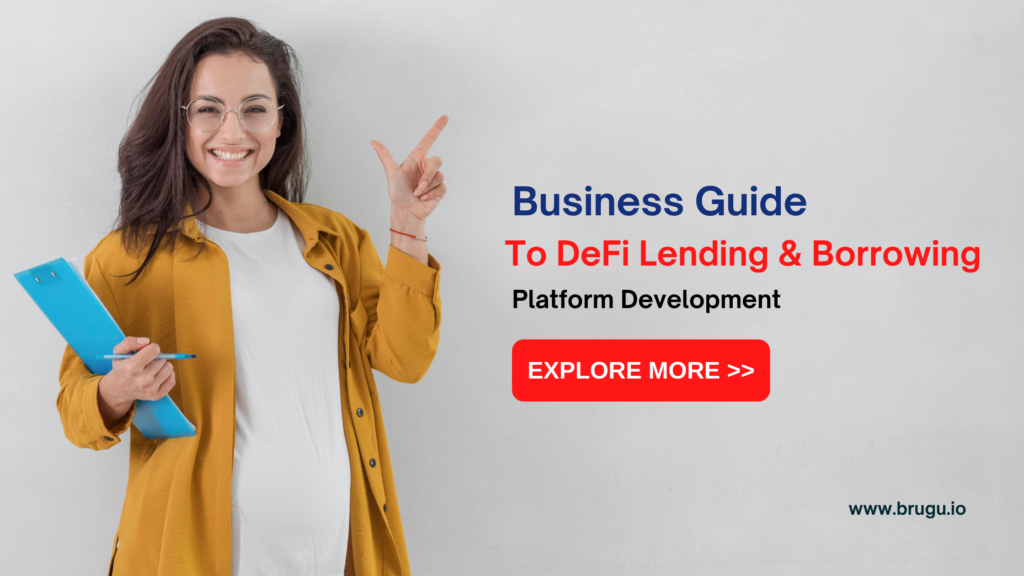 Welcome millionaires!!
Starting a business is not just about having unique ideas. It is all about changing your ideas into reality. The best innovative business ideas that can build a revolution shortly will remain an idea without the perfect direction.
The world, a huge populated area, has a significant number of human resources. The unemployment issue is a common scenario in this world.
When you focus on the young generation of the world, you may realize they choose diverse ways to lead their life.
But an individual who wants to lead an independent life rather than doing a job 9 to 5, certainly dreams to be an entrepreneur.
Do you know which business will be the best choice for you?
Well, you may already decide the way you are going to drive. But is that way as smooth as you think?
Yes or Not. In this case, you can evaluate yourself when you have some profitable business ideas.Based on the recent research, it's found that most businesses need a large amount of investment nowadays as the market is more competitive compared to the past.
Now, we will discuss one of the trending concepts of blockchain.It is DeFi.
I don't want to bore you.Let's enter the topic…Ready to learn new things.
By using the open-source Decentralized finance protocols, to make decentralized lending and borrowing platforms like Aave, Compound, and more is termed as DeFi Lending and Borrowing Platform development. As DeFi Lending and borrowing are the important use cases of DeFi protocols, every crypto-related industry started extending their services to supply DeFi related lending and borrowing development services. Brugu Software Solutions, provide DeFi Lending and Borrowing Platform Development Services with inbuilt benefits for lenders and borrowers which makes the platform more attractive within the crypto market.
Connect with our experts to build your own DeFi platform like Aave now!
Let us deeply check out the concept of DeFi lending and therefore the benefits of DeFi Lending platform development here!
Come On, Let's get started!!
What is DeFi Lending and Borrowing ?
Decentralized finance, which allows us to supply a transparent, permissionless, and open-source financial ecosystem. DeFi Lending is the process of offering and borrowing cryptocurrency assets as a loan on a permissionless decentralized medium which has decentralized smart contracts that might automate all the crypto lending transactions without the involvement of any third-party.
The platforms that offer these of lending services are referred to as DeFi P2P Lending platforms and there are most popular decentralized applications(Dapps) available within the crypto market that provide DeFi Peer to Peer lending options.
How Does DeFi Lending and Borrowing Works?
The working of the DeFi Lending platform follows normal bank's protocols.
Working of DeFi Lending
First, visitors need to deposit their money and earn interest when someone borrows those digital assets.
Anyhow, the middleman is replaced by a sensible accept DeFi lending,which dictates the loan terms.
When a sensible contract has been deployed on a blockchain network which is self-executing and its operations can't be stopped unless both buyer and seller comply with the terms.
As Decentralized Finance relies on blockchain which is transparent and immutable, the lenders earn high interest,where risks are often accessed clearly.
The interoperability and standardization of this DeFi lending platform can control the value of the general system.
DeFi Borrowing Like lending, DeFi borrowing works because of the following:
A borrower can obtain bank loans from lenders with their cryptocurrency which act as collateral if borrowers fail to return the loan.
This type of loan occurs when both the lender and borrower accept the speed of interest. Like Normal lenders or borrows, here the crypto loans are transferred to the borrower's account and borrowers pay interest to the lender and when the entire amount is paid back, the lender offers the collateral which acts as security.This borrowing process is offered in DeFi lending platforms without the involvement of middlemen.
It also permits the borrowers to use fiat as collateral to earn crypto assets.
Why is DeFi Lending & Borrowing worth Over Traditional Lending and Borrowing?
This permits us to check out the advantages of selecting DeFi Lending over traditional lending.
As we know well, DeFi Crypto lending integrates blockchain technology,It provides high end transparency and immutability.
High-end Transparency
In DeFi crypto lending and borrowing platforms, smart contracts act as a central authority and handle all the lend & borrowed assets and store it within the decentralized blockchain which everyone can view and verify. Thus it offers full transparency over all the funds.
Quick Access
With no involvement of third-party, the assets are often lent and borrowed directly and thus DeFi P2P Lending platforms offer its users greater access to assets over time.
Censorship Resistance
The decentralization of DeFi Lending offers that there's no preferential treatment and thus there are equal rights and chances for everybody to form transactions within the blockchain.
Price Efficiency and Immutability
The ability of Decentralized Finance to draw in maximum users through its nature of immutability,transparency, and speed, the market demand which is defined by asset price improved. Thus, DeFi lending platforms aim for best price efficiency.
These are the important reasons to suggest DeFi lending and borrowing platforms over traditional lending platforms for your financial requirements.
Key Advantages of DeFi Lending and Borrowing
Here we would like to list out the important advantages of DeFi Lending and Borrowing:
Highly Flexible lending and borrowing process
Faster Fund Transfer
Ultra Transparency in Transactions
Lender Passive Income
Higher Interest Rates over Traditional Saving
Permissionless Processing
Open access to everyone
End User Benefits Of DeFi Lending Platforms
With conventional making interests from the cryptocurrency lending process, DeFi lending and borrowing platforms offer some better benefits for his or her lenders and borrowers.
Here are a number of the important benefits lenders and borrowers enjoy from DeFi Peer 2 Peer Lending platforms.
Margin Trading
In DeFi lending platforms the visitors can buy any asset and directly exchange them in the other exchange for a few other cryptocurrency. It offers margin trading in centralized exchanges and also offers margin trading in decentralized exchanges.
Long-Term Investment Rewards
For investors who offer their cryptos idle, DeFi platforms permit them to lend those assets and earn additional cryptos from interest over an initial appreciation or HOLD strategy.
Arbitrage between CEX and DEX
Users with access to credit in fiat can lend and borrow those for lower rates than DEX and sell those on CEX for crypto assets. Again, you can lend those on decentralized exchange to earn transaction fees.
Flash Loans
Most of the DeFi platforms permit their users to borrow assets to offer other functions and repay them back at the top of a particular period, referred to as Flash loans. The important DeFi Lending platforms like Aave, offer Flash loan features for his or her users.
Non-Taxable Liquidity
Obtaining crypto loans against their collateral to realize fiat currency, is the best way to avoid taxes over the gains by investors and asset holders of DeFi lending platforms.
These are the important advantages that defi lenders and borrowers get through DeFi lending platform usage for their lending and borrowing services.
Popular DeFi Lending and Borrowing Platforms/Protocols
Ethereum dominates the DeFi lending and borrowing space. There are top most open-source DeFi protocols within the marketplace for defi lending and borrowing. This allows us to deeply check out the top 5 DeFi Lending and Borrowing Platforms within the crypto market.
Aave
Aave may be a famous open-source non-custodial DeFi lending protocol that shifted from a DeFi P2P lending strategy to a liquidity pool strategy.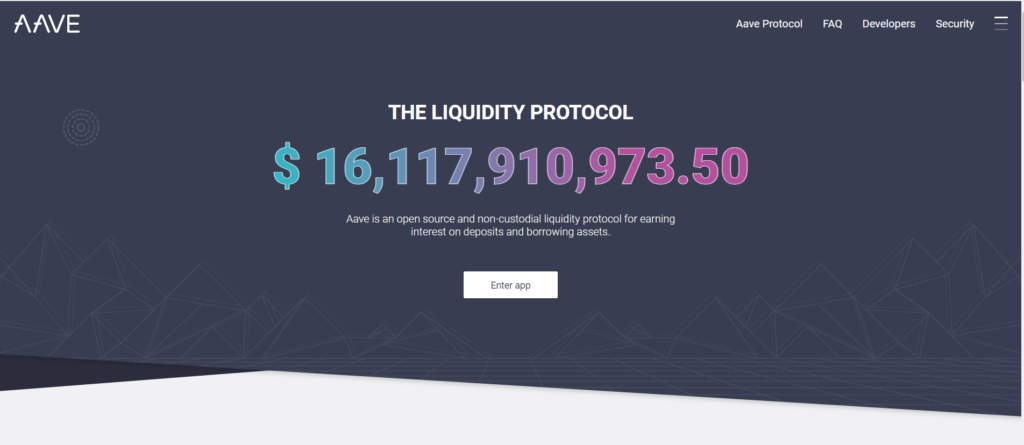 Founder- Stani Kulechov
Blockchain Network – Ethereum
Total Value Locked – $548.3M USD
% of Minimum Collateralization – 133%
Native Token – LEND
Crypto Assets – ETH, USDC, DAI, REP, TUSD, BUSD, and more.
Key Features of Aave
Flash Loan
Aave allows its borrowers to require loans without locking any collateral for a limited time and if the loan isn't paid back, it gets automatically reversed.
Rate Switching
Aave allows its borrowers to modify between stable and variable interest rates. It's hard to estimate the rate of interest of future borrowing, thanks to the volatile nature of interest fees in DeFi.Thus, by using this feature of Aave, the borrowers choose a hard and fast rate if the anticipated rate of interest increases and shuffles back to the floating rate if the interest is reduced.
Compound
Compound, an open-source lending protocol that permits users to earn interest and also borrow assets against collateral on the Ethereum network.
Founder- Robert Leshner
Blockchain Network – Ethereum
Total Value Locked – $648.5M USD
% of Minimum Collateralization – 133%
Native Token – COMP
Important Crypto Assets – ETH, USDT, DAI, REP, BAT, WBTC, and more.
Key Features of Compound
No lower limit to lend and borrow
No requirement of KYC or ID verifications
Compound Protocols reserves only 10% of interest and therefore the remaining goes to the lenders.
Maker
Maker is one of the crypto lending platforms with DeFi open-source protocols which initially offers lending and borrowing of DAI.
Founder- Rune Christensen
Blockchain Network – Ethereum
Total Value Locked – $925.3M USD
% of Minimum Collateralization – 150%
Native Token – MKR
These are some important Crypto Assets – DAI token, ETH, BAT, DGD, ZRX, and more.
Key Features of Maker
Utility
A way to get DAI and pay as stability fees alongside the borrowed DAI to shut an edge
Governance
A way to vote and implement various policies within the Maker platform like collateral ratio, stability fee, and so on.
Recapitalization
When the entire collaterals locked in CDP aren't enough, the Maker system mints and sells MKR to boost capital to hide the prevailing DAI.
Nuo Network
Nuo may be a non-custodial DeFi protocol that offers lenders or borrowers to over-collateralize their loans which will be revolved later from the platform.
Founder- Siddharth Verma, Varun Despande, Ratnesh Ray
Blockchain Network – Ethereum
Total Value Locked – $3.3M USD
% of Minimum Collateralization – 150%
Native Token – MKR
Supported Cryptocurrency- DAI,ETH,SAI,ZRX, USDC and more.
Key Features of Nuo Network
A user-friendly lending platform compared to others
Liquidation Fees is 2% less than all other DeFi lending protocols
Offers Highest Interest Rates with an outsized portfolio of assets.
Who We Are?
We Brugu- Leading DeFi Development Company provides better DeFi services initiate from DeFi Yield Farming Platform Development, DeFi Token Development, DeFi Lending, and Borrowing platform development and etc.,
You can connect with our experts anytime to urge the entire details about our DeFi development services and solutions that we provide for startups and fintech enterprises.
DeFi Lending And Borrowing Platform Development
Leading DeFi Lending & Borrowing Platform Development Company offers end-to-end defi lending platform development services by leveraging famous DeFi Protocols like Aave, Compound, and more. Our DeFi lending platform development includes the major features:
1. Flash Loan
2. Rate Switching
3. Fiat Gateway
4. Crypto Wallet
5. Margin Trading
6. Investment Rewards
7. Arbitrage Fees
8. Recapitalization
9. Automated Yield Farming
10. Liquidity APIs and more.
We promised you the Best DeFi Lending and borrowing development services at a reasonable cost.
Develop Your DeFi Lending Platform from Brugu Software Solutions Now!