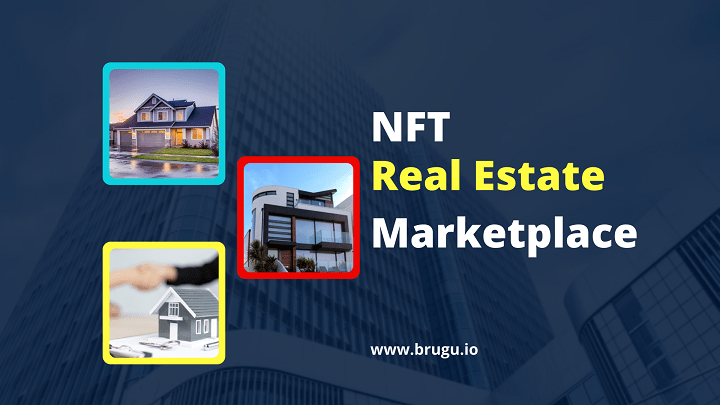 While non-fungible tokens (NFTs) were initially associated mostly with investments in art, soon it came to be known in connection with real estate too. The emergence of NFTs has opened up a slew of opportunities and functionalities for businesses looking to take their operations to the next level.
NFTs are nothing but digital assets that are traded on a decentralized exchange platform. Since they're constructed using blockchain technology, they authenticate the customer's ownership of the digital asset and secure transaction data.
NFTs have the ability to represent both physical and digital real estate assets. In this blog, we will be focusing on digital real estate assets.
The metaverse has opened up numerous virtual NFT real estate-based games that represent digital assets as NFTs. Decentraland is one such game which represents virtual land as NFTs. This game introduced the idea of converting important estate into NFTs for blockchain enthusiasts.
Decentraland also triggered the debate on the numerous possibilities within physical real estate. The use of blockchain to streamline transaction processes, authentication of documents and reduced paperwork are some of the key benefits the real estate community could use to tackle issues related to property ownership and finance.
Looking at how land minting has made trading extremely simple and straightforward for users, the crypto community has built various exclusive NFT marketplaces.. For our customers, we at Brugu are committed to building top-tier virtual NFT real estate marketplaces.
How Does Our NFT Real Estate Marketplace Work?
To start with, legal preparations for the sale of real estate as an NFT must first be completed, followed by minting of NFT, which includes the legal sale documentation, descriptions, videos, photos and disclosure agreements for the crucial estate. The vendor must interface their digital wallet with the marketplace where they'll be uploading their NFT as soon as the minting process is completed.
Our virtual NFT real estate marketplace then accepts the NFT. The virtual land is placed in the listing section for buyers as soon as the NFT is uploaded. The listing part exposes the NFT to potential buyers for the bidding process. The NFT is then available for purchase after the bidding procedure is concluded. The transaction can be completed using any cryptocurrency or fiat currency. The seller's digital wallet will be credited with the value of the crucial estate. The final stage is the transfer of ownership, which requires the customer to execute a few pieces of paperwork in order to get complete possession of the NFT.
Benefits Of Our NFT Real Estate Marketplace
Highly secure: Our Real Estate NFT marketplace is made on powerful blockchain technology that secures all transactions and prevents theft of knowledge.
Easily sransferable: Since our NFT marketplace is exclusively built for trading real estate-based NFTs, the transfer of NFTs is processed comfortably.
Verification Of Ownership: Since our NFT real estate marketplace is made on a blockchain network, the ownership of the important estate NFT is verified precisely.
Low Transaction Fee: Our real estate NFT marketplace is an exclusive marketplace, so network congestion is lesser, leading to low transaction costs.
Why Brugu for Developing Your NFT Real Estate Marketplace?
Brugu has developed NFT marketplaces for its clients around the world. s Some of the key benefits of availing our services for your NFT real estate marketplace are:
The team is highly  knowledgeable in developing NFT marketplaces, thanks to our vast experience in the crypto domain
We support customization requirements for our clients, thus, giving you a highly  custom-built real estate NFT forum
Our company has the ability to expand your marketplace on various blockchain networks, like Binance Smart Chain, Ethereum, TRON, etc
Our development  process is quick and cost-effective.  We provide post-shopping duties alongside the the development of your NFT project
Our post-marketing services include content marketing, social media marketing, forum marketing and influencer marketing. thereby enhancing your  among investors.