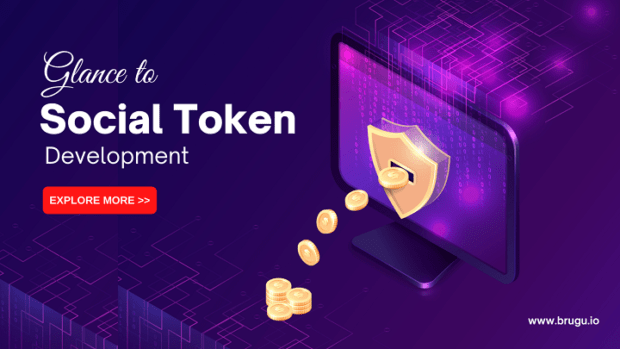 Hello Millionaires,
Here we discussed one trending topic. Before we dive into this article. I would like to mention some little quotes.
"Success is not final; failure is not fatal: it is the courage to continue that counts."
You may ask why you are motivated like this. Chill guys. It's not a motivation. It's just like improving your confidence level.
Okay, we don't want to bore you. Here, we will try our level best for this article.
Let's have a deep dive into this article…
A digital currency represents a private or community where you can earn big rewards from your tokens.
Blockchain's potential is being powerfully realized in the crypto industry. Every user and organization inside the ecosystem benefits from blockchain's potential. The success and benefits of blockchain technology entice businesses and individuals to use the technology to build their businesses and participate in the blockchain event. Ethereum, a contrastive blockchain manner, introduces tokens and smart contracts, marking a watershed moment in blockchain technology.
Within the blockchain ecosystem, these tokens sparked a revolution. Many technologies provide enormous opportunities for entrepreneurs, investors, and individual workers and support the growth of various businesses. The emergence of decentralized ecosystems has attracted many investors and company developers that want to build their businesses in these environments. The blockchain's token features and smart contracts provide quick liquidity and fundraising options with its various forms of tokens. Following the introduction of NFTs, social tokens have become popular. Users can use these tokens to create their digital currency to represent their services.
Small Brief to Social Token
Social Tokens are a type of fungible currency that exists in a decentralized ecosystem created on a blockchain platform. It's a token that's focused on the community. It enables creators, businesses, or assemblies to monetize their work while also establishing a direct connection with the creator and, as a result, collectors. Personal and communal tokens are two forms of social tokens that are commonly used.
Unique Token
Individuals are in charge of personal tokens in the digital world. Digital creators can create and distribute their unique tokens to their collectors. This method of creating customized tokens allows authors to take advantage of all the advantages of digital currencies. Digital artists, for example, can provide these newly generated tokens to their followers or collectors when they buy their digital art. This type of trading allows fans to keep a small piece of their artwork in the future.
Community Token
Communities, organizations, and brands create community tokens. The community can create digital tokens according to their preferences. It's about establishing direct links between the organization and, as a result, the collectors. When a user receives a community token, they gain access to a portion of their digital products. For example, suppose a shoe brand offers tokens to customers in exchange for purchases. In that case, the customer will receive membership access to a small section of their work, such as suggesting a new design or color for the shows.
Key Functionalities Of Social Tokens
It establishes a revenue share agreement between the creators and, therefore, the collector.
It grants the creator the power to possess control over the community.
Non-fungible tokens and digital assets support social tokens.
The quantity of tokens distributed symbolizes the quality of the creator's work.
It uses tokens to give collectors access to the community.
We provide Social Token Benefits. Brugu Software Solutions is a company that specializes in software development.
The creator's fame rises as a result of our social token distribution.
Our social tokens aided in the elimination of intermediaries by supporting our customer's criteria.
Transaction fees and third-party commissions are eliminated.
Our social token promotes community involvement.
It serves as a link between the community and, as a result, collectors.
Our social token provides high-level transparency and security
Features Of Social Tokens
Social tokens have a way for digital innovators to monetize their concepts. Unique organizations have taken notice of this new sort of fungible token. Before the arrival of social tokens, digital creators had to market their work on social media and content-sharing platforms. These platforms charged them a 10-20% commission from the entire profit, which the majority of the digital content creators disliked. Then, the crypto world introduced social tokens, which eliminated the commission fees and provided full control over the digital content.
Shortly, all applications and platforms are getting digitized, all the work and processes are done digitally. From purchasing real-life products digitally to buying digital art, everything is striving towards the concept of digitalization. Thus, it's made the creation of social tokens successful among digital creators and organizations. NFTs and social token launch management domains will also gain high-level popularity and support from the creators because of the customers. The social token will emerge as a revolutionary thing in the long term for the communities and organizations focused on attracting customers and fans.
Why Hire Brugu Software Solutions For Launching Social Tokens?
Brugu Software Solutions may be a well-equipped NFT Social token development company that has provided solutions to token-related problems and services in the event of digital tokens. Our blockchain enthusiasts have developed many digital tokens on various blockchain platforms, like EOS, TRON, Ethereum, etc. We are well-versed within the current token development protocols, and that we are dedicated to launching your customized social token. We've extensive experience in developing non-fungible tokens at different token standards, which provides an excellent booster for the customer to rent us since we hold global expertise within the field of fungible and non-fungible tokens.
We provide top-notch NFT and social token launch management services to our customers during the launch of their crypto project. Our post-deployment services are one among the simplest within the crypto space. We deliver highly sophisticated crypto projects to our customers and support them with 24×7 around-the-clock post-marketing services to submit their crypto projects together of the simplest within the digital ecosystem. To avail of our NFT and social token launch management services, contact us soon!