Stay in the loop of the crypto-sphere's triumph by creating an NFT Marketplace with persistent features to provide users with a flawless experience. Join us and start your march into the NFT industry in no time with NFT MarketPlace Development.
NFTs are the hot potatoes now. They often come with earth-shattering news. They make it big because the numbers surrounding them are monumental. They have found their way through the Internet to most people. Even people who are not part of the crypto sphere are aware of NFTs; that is the level of impact they have created. This rapidly growing NFT market needs a marketplace that regulates it and allows crypto geeks to buy and sell NFTs effortlessly.
At Brugu, we offer the development of a blockchain NFT marketplace under the ERC-721 or ERC-1155 protocols. If you are ready to dive into the crypto universe and make a fortune, then it is time for you to start a multichain NFT marketplace today.
An NFT marketplace is a platform where users can buy or sell NFTs. It is something like an eBay for the NFT world. NFTs have established themselves in various sectors and have been well received because of the security, uniqueness, and efficiency they offer. There are some NFT marketplaces for art, games, real estate, etc.
A white-label NFT marketplace is a robust NFT marketplace designed to be in line with your business idea in the crypto world and ensures branding of your business. It helps you get started in the NFT business in no time instead of waiting for years to build a marketplace from scratch. When you partner with Brugu – NFT Marketplace Development Firm, you open yourself up to 100% customization services that allow you to build your NFT Art marketplace the way you dreamed. Are you a crypto enthusiast waiting to dive into this market? Now is the time, give us a call.
Blockchain NFT Marketplace Development
NFT marketplaces like Rarible and OpenSea have built numerous creators of digital art and a community of collectors who buy it at gigantic prices. They have also paved the way for effortless minting of digital art into NFTs, a secure payment platform, and an enticing user interface. If you are looking for a blockchain NFT marketplace similar to these renowned and successful NFT marketplaces, we at Brugu can help you develop it using our clone. It is 100% customizable to suit your business needs. It can also be started immediately as we have the clone in stock. Join us and let your NFT dreams soar high.
Commerce
NFT marketplaces offer users the opportunity to trade NFTs in a highly efficient manner. They allow token holders to enjoy the maximum benefits of trading, bidding, bundling, selling and buying tokens and application-specific currencies.
Liquidity
NFTs can be traded instantly, which in turn increases liquidity. In addition, NFTs can also be used as collateral for liquid cash or other cryptocurrencies and can be converted into instant cash at any time.
Standardization
NFTs are created according to certain universally standardized protocols for non-fungible tokens. This standardization enhances the characteristics of NFTs, such as ownership, efficient transfer of tokens, transparency, and ease of access control to the tokenized asset.
Interoperability
NFTs follow certain standard protocols such as ERC-721 or ERC-1155; this allows NFTs to be traded on any platform, ensuring their interoperability.
Configurable
NFTs offer numerous options for design. Like any other traditional asset, NFTs can be pro grammed, minted, counterfeited, and redeemed.
Uniqueness
NFTs are unique among a billion tokens. Assets minted into NFTs are unique, rare, and scarce, making them valuable and special.
Different classes of Ethereum standards
We create development solutions for the NFT marketplace.
ERC-20
ERC-20 is the most well-known technical standard used to create an Ethereum token. It contains a set of standard rules that all Ethereum-based tokens and smart contracts on the Ethereum blockchain must follow.
ERC-721
ERC-721 is a unique standard used exclusively to create non-fungible tokens. Each ERC-721 token is different from the other tokens. ERC-721 is a standard for collectibles and not for cryptocurrencies.
ERC-1155
The most advanced of the ERC standards is the ERC-1155, which captures data to create both fungible and non-fungible tokens. Turnkey Town offers both the ERC-721 and ERC-1155 methods. It is up to you to choose one of them for developing an NFT marketplace.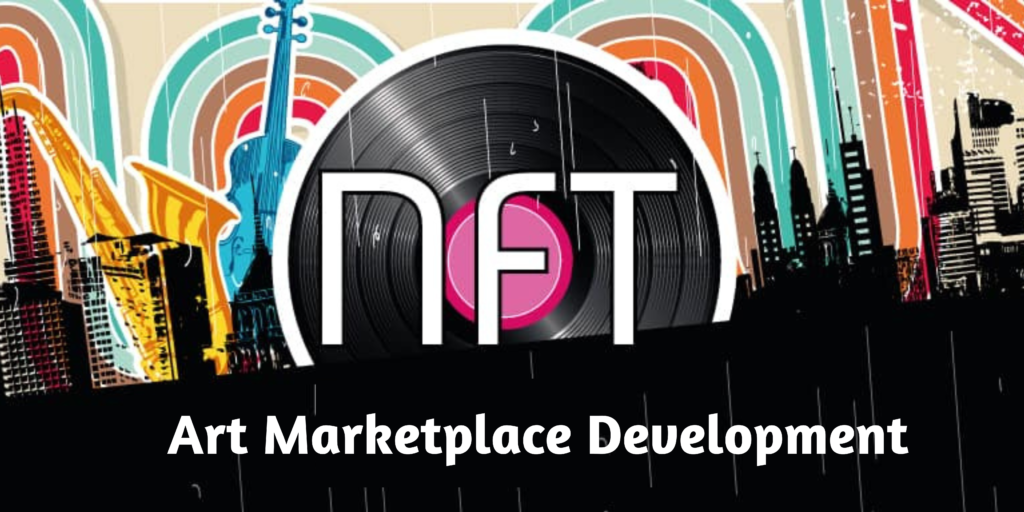 Digital Collectibles
A market place for digital artists to expose their works to the world and collectors to own these works with pride.
Domain
A marketplace to mint domains into NFTs and maintain a ledger for sale to anyone who needs it now or in the future.
Sports
On your mark, get set, go: create an NFT marketplace for unique trumps, player cards and more.
Create blockchain NFT marketplace development of your choice!
In Brugu, there is no limit to possibilities. The same is true for blockchain networks. We are not limited to a single blockchain network; we can help you build your NFT marketplace on any of the networks listed below.
Brugu provides white label NFT marketplace website development services
Connect on WhatsApp Connect with our experts now!
Token Creation
Any asset, be it art, music, virtual real estate or anything else, can be minted and tokenized as an NFT with a unique identifier.
Auction
The creator posts their NFT for auction. This includes the details of the minimum bid price, royalty percentage, and other specifications for the particular NFT.
Bidding
Buyers on your platform can browse through the NFTs and buy immediately or bid on the NFTs they want to own.
Transfer of ownership
Once the buyer places a bid and the creator or owner agrees, they close the deal and ownership of the NFT transfers to the buyer.
Shedding light on the finest feature stack of our NFT marketplace development solution
To build a user-friendly NFT marketplace, the features should be attractive and appealing to your users. Our NFT marketplace is equipped with such features.
KYC/AML verification
A strict verification process is conducted for all buyers and sellers who sign up to the marketplace, as any fraudulent activity cannot be encouraged.
Smart Contracts
Your users can feel safe when their property is transferred, as we use the support of smart contracts that perform automatic programming of recording all transaction details and cannot be overwritten in any case.
Global connectivity
We have developed a marketplace that is vulnerable all over the world – from the KYC to the part of the transaction, it can be used by any user from any part of the world.
Decentralized marketplace
Our marketplace makes it clear that there is no place for external intermediaries, and it is completely decentralized.
Cross-chain interface
Your users can not stand minor inconveniences, so we provide them with a cross-chain interface so that it can be connected to various blockchain networks.
Connect With Whatsapp Connect With Our Experts Now!
Minimum Transaction Fees
Transaction fees on an NFT marketplace can be minimal compared to other exchange platforms, so your users will choose you over others.
Good escrow services
The NFT marketplace provides users with diligent escrow services so that they get their tokens and funds transferred on time.
Security
Blockchain technology connects with NFTs, and you should know that there is no reason to question security anymore.
Quick transfer of ownership.
Compatibility.
With our blockchain NFT marketplace development!
Creating a decentralized NFT trading platform is the only source for all budding entrepreneurs like you. In this case, jumping on our exclusive blockchain nftmarketplace development that is integrated with security features will bring stupendous growth for your NFT business. With our solution, you (entrepreneurs) are free to customize the solution and proceed with the preferred blockchain. Sounds fascinating, does not it? And so are our experts in providing the solutions for you! Get in touch with us and start your web3 journey!
Business analysis
The first and most important step is to analyze your business needs to create an NFTmarketplace that benefits you and your customers in every way.
UX/ UI Design
UI design is of great importance as your users get a first impression of your marketplace, so we develop an elegant design to attract your users.
Smart Contract Protocol Development
NFTs are decentralized platforms built on a blockchain network, which makes backend development different from traditional custom app development. Here, the backend logic is developed and transferred to the decentralized part.
Testing
Our testing team tests the platform at every stage of development to eliminate bugs or glitches and ensure that it meets your business requirements.
Go Live
After your NFTmarketplace is ready, we present it to you, and if you give your approval, it goes live.
Does it stand out from the competition?
Brugu has been working with blockchain technology for a while, so developing NFTmarketplace is a no-brainer for us. We delve into your idea and develop a robust NFTmarketplace business model that excites your users.
Improved tradability and Interoperability at the highest level
Give your customers what they want. No more restrictions on blockchain networks, as our NFTmarketplace is compatible with most reputable blockchain networks.
Improved token liquidity.
Market-compliant product.
Effective strategies.
We extend our service by offering you the most productive strategies to make your NFTmarketplace soar high in the market.
Pre-tested products
We conduct numerous tests on our NFTmarketplace before it goes live. So when your app goes live, your customers will only see a robust app with smooth performance.
I am very happy with the services I received from Brugu. From development to now, they have always supported me and helped me achieve my dreams. My NFTMarketplace is live and I could see tremendous progress from day one. The on-time delivery and customer service have been perfect.
Danny Simonds.
Everything was made easy for me as they guided me through the entire process and explained all the stages of developing an NFT Marketplace. I highly recommend Brugu for your NFT marketplace development.
How to make money with NFTs by developing NFTMarketplace website?
The popularity of non-fungible tokens is high, and NFTs are the talk of the world. Their launch is welcomed by millions of people on the NFTmarketplace platform, where all trading activities take place and NFT creators can profit.
What makes investing in NFT so valuable?
Unlike other assets, one of the outstanding features of NFT is the unique value it holds. It is an exclusive property right, and that makes it unique. Since the craze for NFTs is not going to die down anytime soon, investing in NFTs can increase the value many times over when you sell it, thus giving you higher returns.
How does one go about developing an NFT marketplace platform?
Setting up an NFT marketplace may sound like a complex task. But if you give us the responsibility, we can turn it into a simple process. Our experts will take care of the development from Ato Z, and all you need to do is formulate your requirements.
How do I filter the best NFTMarketplace development company for my project?
For this reason, we have published all the information on our website. You can take a look at it and further talk to our experts if you have any questions about the services. We have grown in this field of offering blockchain-based services, which makes us rich in experience.
How can we reach out to you?
We have a dedicated support team that will provide you with the information you need. You can contact us via email at [email protected] or go directly to the website and chat with us live. It's entirely up to you.
Our top notch NFTdevelopment maestros – Brugu, has excelled in blockchain technology providing agile development for NFT and crypto platforms, and has also specialized in mobile app development. Our blockchain developers have been a pioneer for hundreds and thousands of companies to reach the top position in their business. Do not be put off as we strive to serve our clients with cutting-edge solutions.
Reach us at Brugu.io . Send us a message, sit back and relax.
Our support team will contact you ASAP!!!…