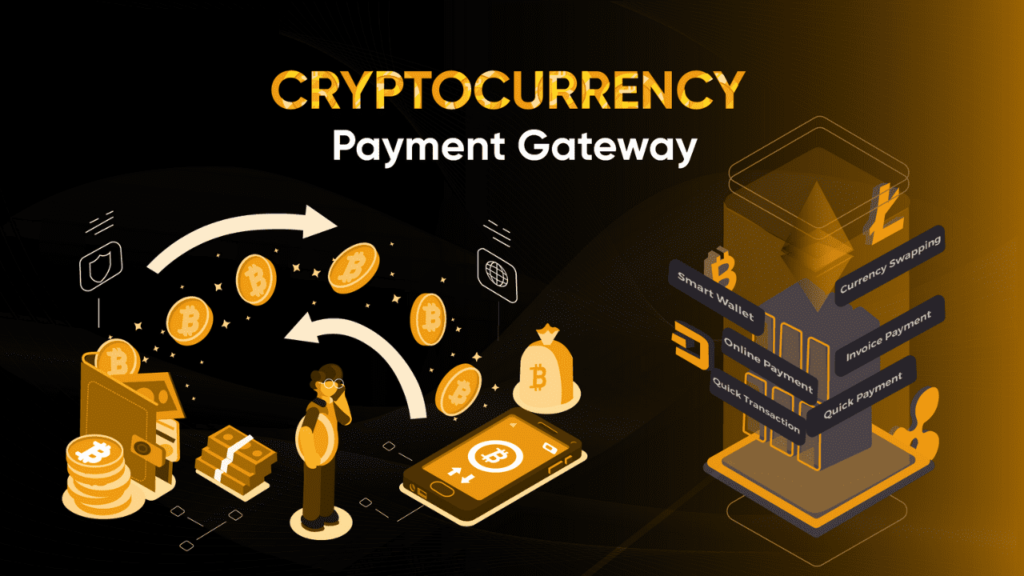 Cryptocurrency Payment Gateway Development Services
Are you longing to radiate your business across the globe with no cross-border payment restrictions? Here comes the easy-breezy solution for your cross-border payments without any intermediate charges! Booming cryptocurrency payments have revolutionized this modern world and made peer-to-peer cross-border payments possible with secure blockchain technology. Even giants in the industry like Amazon, Shopify, Wikipedia, Microsoft, Overstock have integrated cryptocurrency payment gateway services into their existing point-of-sale system. Cryptocurrency Payment Gateway requires a secure platform to accept, receive and store digital altcoins.
Merchant
You can enable your consumers to transact in cryptocurrencies and other fiat currencies at the point of sale by integrating a crypto payment gateway. Our team helps you develop customized merchant payment gateways with the currencies of your choice!
API Hosted
Send and receive crypto payments through third-party hosting from the same payment gateway by integrating API. Our advanced API crypto payment gateways work as the secure bridge between transactions.
Custom-made
If you have a list of requirements for a crypto payment gateway with advanced features & functionalities? We also build custom cryptocurrency payment gateways as per your desired currencies, security features, and other functionalities.
Exchange
Enable the cryptocurrency transactions to your community traders by developing customized cryptocurrency payment gateway solutions. We build advanced exchange payment gateway solutions with high-end security features of your choice!
Wallet
If you own a digital wallet for your business, you can now perform crypto transactions just by integrating the cryptocurrency payment gateway. Without the need for application development, we can help you enable the feature in the existing one!
Cross-border
Serving the audience who wanted faster P2P international transactions? Integrate cross-border cryptocurrency payments to your point-of-sale with our secured, ready-made gateway solutions!
Multi-Currency Support
Our developers customize crypto payment gateway applications with the desired list of fiat and cryptocurrencies on your POS page.
Real-time Confirmations
We enhance the speed of transactions with real-time validations and approvals with advanced functionalities in merchant and personal wallet applications.
Customized Security Features
Brugu considers security as the prime quality as we deal with highly valuable crypto assets. So, we equip your payment gateways with advanced security features.
Compatibility
The digital world gave rise to multiple devices and OS. Hence, we offer our clients a compatible codebase that operates effectively on all popular platforms.
User-friendly interface
In the payment transaction, we don't want to hinder your community in any way. Our app developers have built an intuitive UI for your payment gateway apps.
Hassle-free Integration
You need not be chaotic about building a new payment solution; we support you in integrating crypto payment solutions on the point-of-sale page.
Eliminates Chargeback
Cryptocurrency transactions are verified and approved as per the consensus protocols; hence the payments can never be reversed in the blockchain framework.
Faster Transaction Confirmation
The crypto transactions are managed by a community audience with consensus goals; hence there would be no delays like hierarchical structure for payment confirmations.
Secured P2P & B2B Trading
Be it a smaller or larger fund transfer with community peers or business trading; you can quickly process the transactions with crypto payment gateway solutions.
Global Consumer Base
Adopting crypto and multiple fiat currencies expands your global consumer base with secured payment transactions.
Instant Availability
Crypto payment gateways serve as a boon for merchants and customers with a wide variety of payment options that can be swapped into readily available currencies.
Let's Integrate Cryptocurrency Payments
In Your Point-Of-Sale!
Requirements Gathering
Our blockchain professionals collect your requirements and analyze them to come up with the best possibilities. After that, both teams will work on conducting a product feasibility study.
Research & Planning
Our experts then do thorough research to identify the risks associated with the project. Next, our team clearly defines & documents the requirements and plans for your approval.
Development Stage
The actual development begins now. Our blockchain developers perform everything in an organized manner, and also they make sure that the product is built with advanced features.
Testing Phase
We test the product in diverse environments to ensure that there is no room for bugs & errors. After a demonstration, we help you to release the product for User Acceptance testing.
Launch & Maintenance
We analyze the feedback, and if you approve, our team makes the suggested improvements and assists you with the launch. We also provide maintenance services post the release.
Conclusion
Brugu is an expert team of cryptocurrency developers with 5+ years of hands-on experience in the domain. Expand your global consumer base by accepting multiple currencies in your point-of-sale. Let's integrate with our expert knowledge to implement cryptocurrency payment gateway services into your business which can bring up flying colors of profit across the globe!